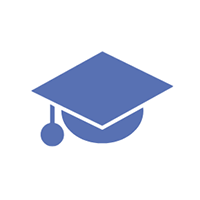 Hunter M.
Private tutor in Salt Lake City, UT
Education
University of Utah - Senior Mechanical Engineering major (emphasis in Biomechanics), minors in Biomedical Engineering and Chemistry, as well as all pre-med requirements. Will graduate this May and will be attending medical school this Fall at Texas A&M College of Medicine!
Experience
- 3 years as a volunteer tutor at Cottonwood High School (all subjects, but focused on Math and Science) - 34 on the ACT (99th percentile) - Full Tuition Scholarship @ University of Utah - 519 on the MCAT (97th percentile) - 3.94 College GPA - Attending Texas A&M College of Medicine next Fall I love to learn, but I love teaching more! I would be a great resource for any students preparing for the ACT and college applications, as well as pre-meds preparing for the MCAT and applying to medical school (I just applied this cycle so I am VERY familiar). I could help with anything from specific subject tutoring to goals as vague as college preparation and resumé and application building/presentation.
Availability
Any day in the afternoon
Can Meet
Up to 15 minutes away for no additional charge
Hobbies
- Backpacking (I climbed the highest peaks in Idaho and Utah last summer!) - Soccer - DIY projects (woodworking/engraving, robotics, 3D printing, etc.) - Mountain Biking - Super Smash Bros!
Show More
Inquire About This Tutor
Thanks!
Most tutors respond within 48 hours.
Feel free to contact other tutors while you wait.